Supporting Teachers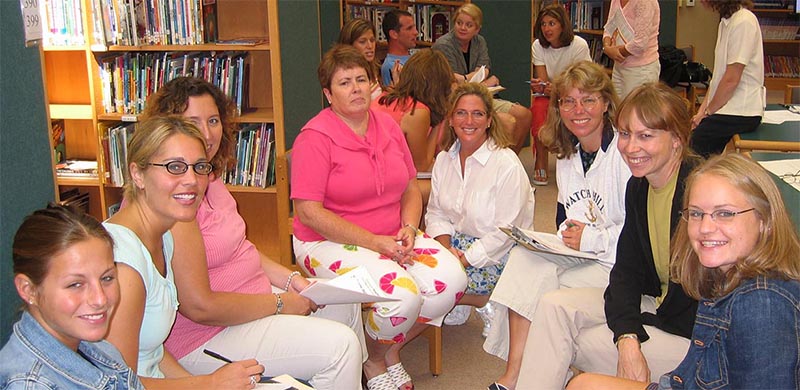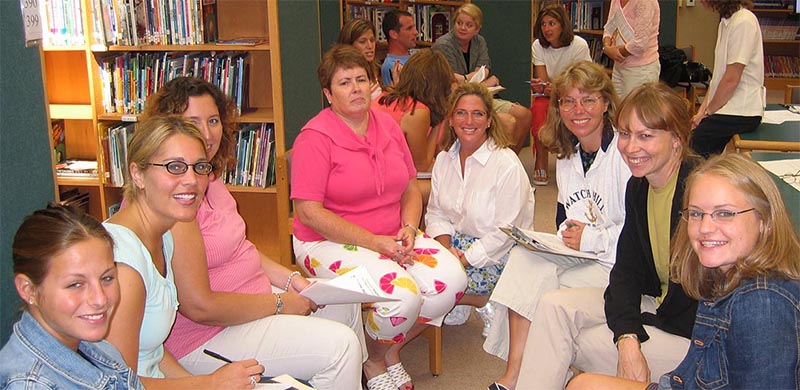 Professional Development
The New Literacies Research Team
We provide professional development sessions for teachers and school leaders. We customize our workshops to meet your professional development needs. Please contact us for more information at: donna.bone@uconn.edu
Preparing Your Students For the CCSS in Online Research, Critical Thinking, Problem Solving, And Comprehension
A classroom-based series of workshops, designed by our team for your particular needs focusing on grade levels from 4th -10th. We evaluate your students' abilities in online research in the English Language Arts of the CCSS with a focus on using online information to learn and communicate. Then we conduct several sessions on effective instructional practices for online research and comprehension (in 1-1 computing contexts if desired). Finally, we participate in your classrooms to guide and model instruction. Other topics are also possible. Please contact us for more information at: donna.bone@uconn.edu
Back to School Addresses
Each year, Dr. Leu leads Back to School convocations for district's teachers and school leaders in the new literacies that now define learning. He does this on a pro bono and calendar-available basis to support children and teachers in Connecticut. Contact our office for availability: donna.bone@uconn.edu
Classroom Resources
The ORCA Assessments
These assessments evaluate middle school students' ability to conduct online research and write a short report – CCSS English Language Arts skills. The assessments were developed in a large federal research grant and are now available for your use, without cost. Link to The ORCA Assessment Site.
ORCA Professional Development Module
This location provides free professional development for evaluating and teaching the CCSS skills of online research and comprehension. Link to the Professional Development Module.
The New Literacies MOOC
A free online MOOC is being developed for educators on New Literacies in the Classroom. This class will be conducted during the spring of 2015. Please contact us if you are interested in joining.
Video
What Are New Literacies and Why Are They Important?
Dr. Donald Leu provides an overview of the changing context for literacy in school classrooms. Link to video
New Literacies in the Classroom
Dr. Leu shares how to integrate the new literacies of online reading comprehension into the grade 3-5 classroom as part of a WGBH/PBS/Annenberg video series on reading instruction. Link to video
Online Videos For a Masters Degree Course
Dr. Leu discusses New Literacies as part of an online masters degree course. Link to videos
The Pacific Northwest Tree Octopus
Dr. Leu is interviewed on CNN about online critical evaluation of information and the importance of teaching these skills. Link to video.
Please contact us for more information.
Some content on this website may require the use of a plug-in, such as VLC Media Player.