Our Research Projects Study Essential Issues in School Classrooms
Online Research and Comprehension Assessment: The ORCA Project
Funded by: U. S. Department of Education, Institute of Education Sciences
This project developed valid, reliable, and practical performance-based assessments of online research and comprehension in science.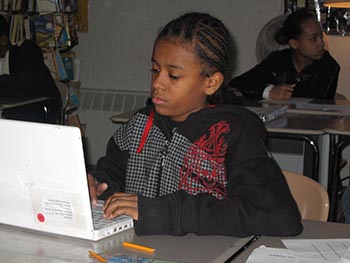 Teaching Internet Comprehension to Adolescents; The TICA Project
Funded by: U. S. Department of Education, Institute of Education Sciences
This project developed and evaluated a model of teaching online research and comprehension using a 1-1 computing model.
The Preparation of New Teachers Study
Funded by: Carnegie Foundation
This project explored new ways of preparing middle and high school disciplinary teachers to effectively integrate both traditional and new literacies in the classroom.
Evaluating The Development of Scientific Knowledge and New Forms of Reading  Comprehension During Online Learning
Funded by: North Central Regional Educational Lab (NCREL)
The purpose of this study was to evaluate the effects of varying levels of intensity of Internet integration into seventh grade classroom science instruction.
Case Technologies Enhancing Literacy Learning: The CTELL Project
Funded by: National Science Foundation
A research effort to develop and study the use of multimedia cases of best practice instruction for pre-service education in early literacy.